Warning: this is going to be a long post, with pictures - hopefully it will encourage beginners like myself, and entertain the old hands.
I was always interested in making my own beer, but the start appeared to be expensive and complicated, so I never really tried. Recently, I have stumbled upon the BIAB method, found this forum, and learned here about the
mini-BIAB approach
. This was it! I had nearly everything at hand, even a 19.5 L stainless steel pot which my wife is using for cooking marmalade! And I could do most of the brewing procedure in our kitchen!
Now, while I am sure extract brewing is a great way to get experience and perhaps to keep one happy throughout their brewing career, I was not interested so I wanted to do All Grain from the start. The recipe in the mini-BIAB tutorial, the
NRB's All Amarillo American Pale Ale
seemed perfect for me: very clear and easy to follow, and is said to be robust and forgiving of mistakes. And I love IPA-style beer. (But feel free to accuse me for the lack of imagination!) So, I got the ingredients and some equipment from a local brewing-supply store, chief of them being a 50 L BIAB bag for which I paid a whooping 35 EUR.
To start with the planning phase, let me paraphrase my favourite post in this forum: "XXXXX part of the procedure description left me confused, so I drank a beer, and now everything seemed clear and understandable".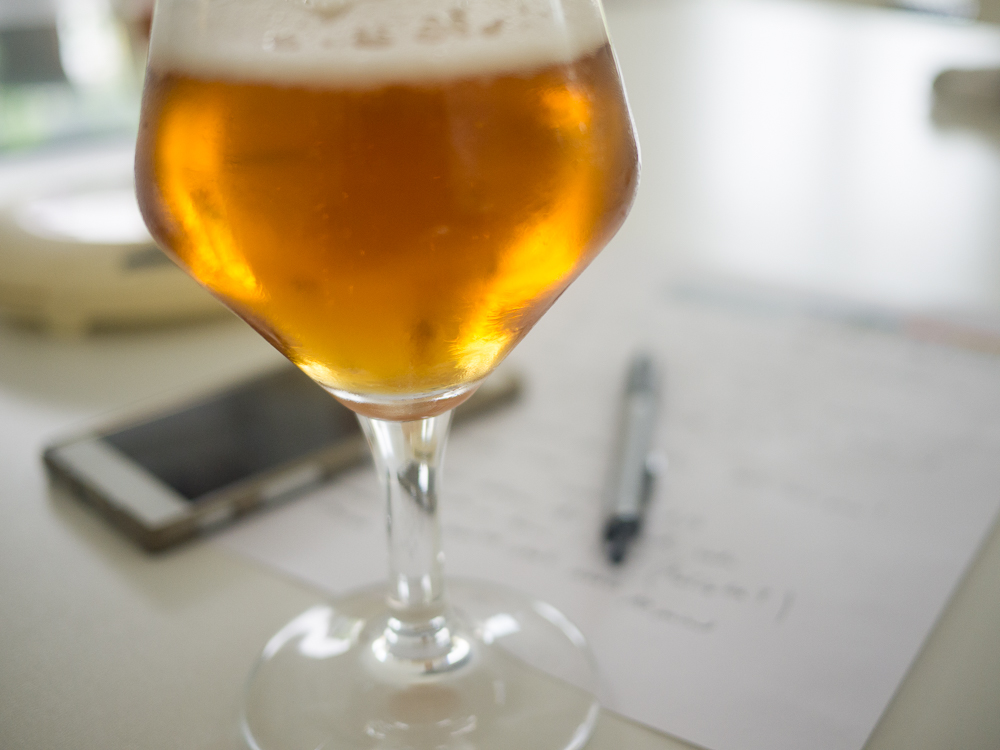 This is my operation theatre with everything ready to go and with myself taking the last look at the mini-BIAB tutorial. Water is already warming to strike temperature. I was aiming for 10 L of Volume into Fermentor, for which the Mash Volume exceeds the capacity of my pot - to avoid this problem, the tutorial proposes to start with heating 15 L and then add extra water into the pot after the grain is poured in. Therefore I was heating additional 3 L in a separate pot that you see on the stove.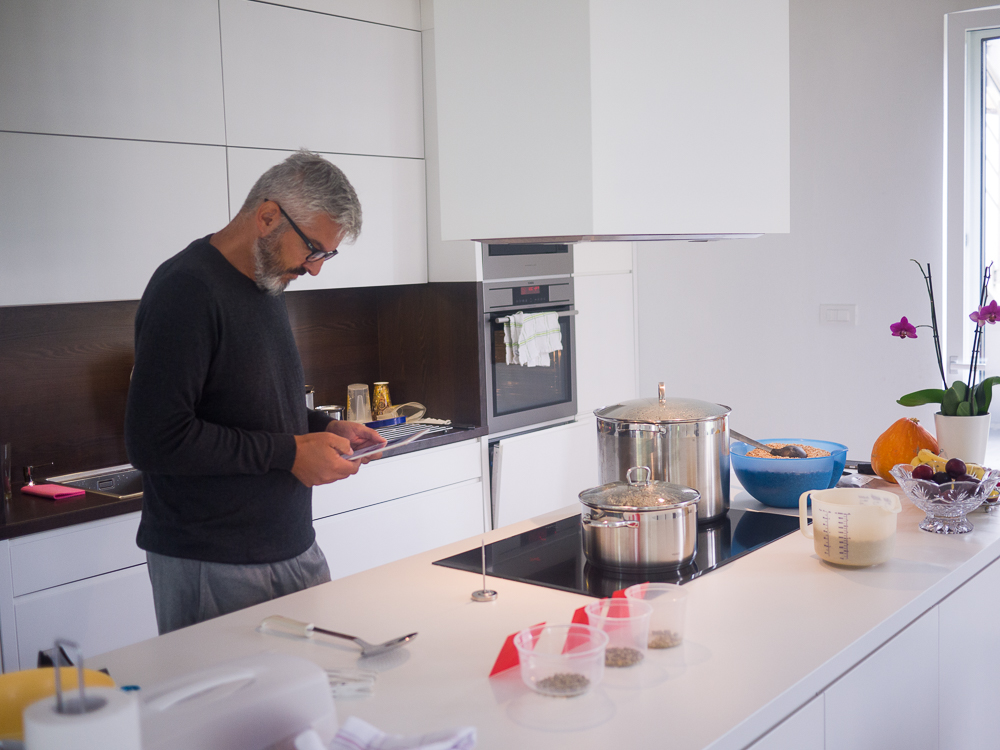 We have an induction stove and I was very happy to see the water was warmnig up rapidly. Strike temperature of 68 C was reached in less than 20 minutes.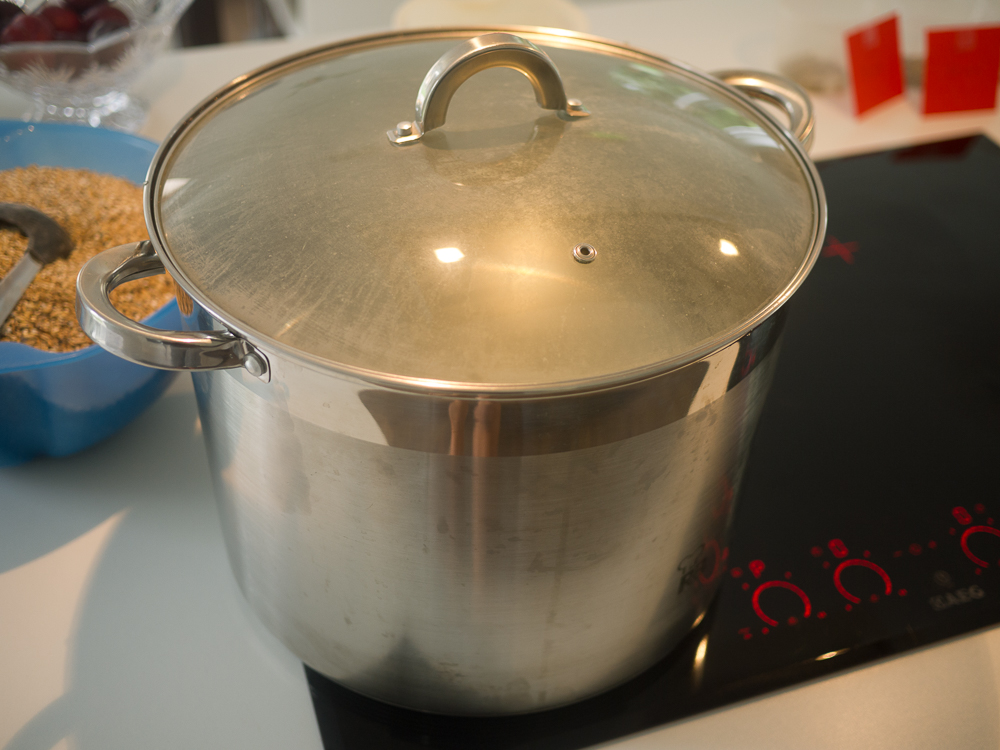 Bag is set, and malt goes in! The beauty of this method is that I could almost exclusively use our existing kitchen hardware.