After hours of contemplation I decided to upgrade from my 15L stove top setup and invested in an electric setup.
49L stock pot (40cm diameter - 39cm depth) with ball tap, thermometer and 2x 2.2kw elements.
[
url=
http://s226.photobucket.com/user/balli_ ... 5.jpg.html
]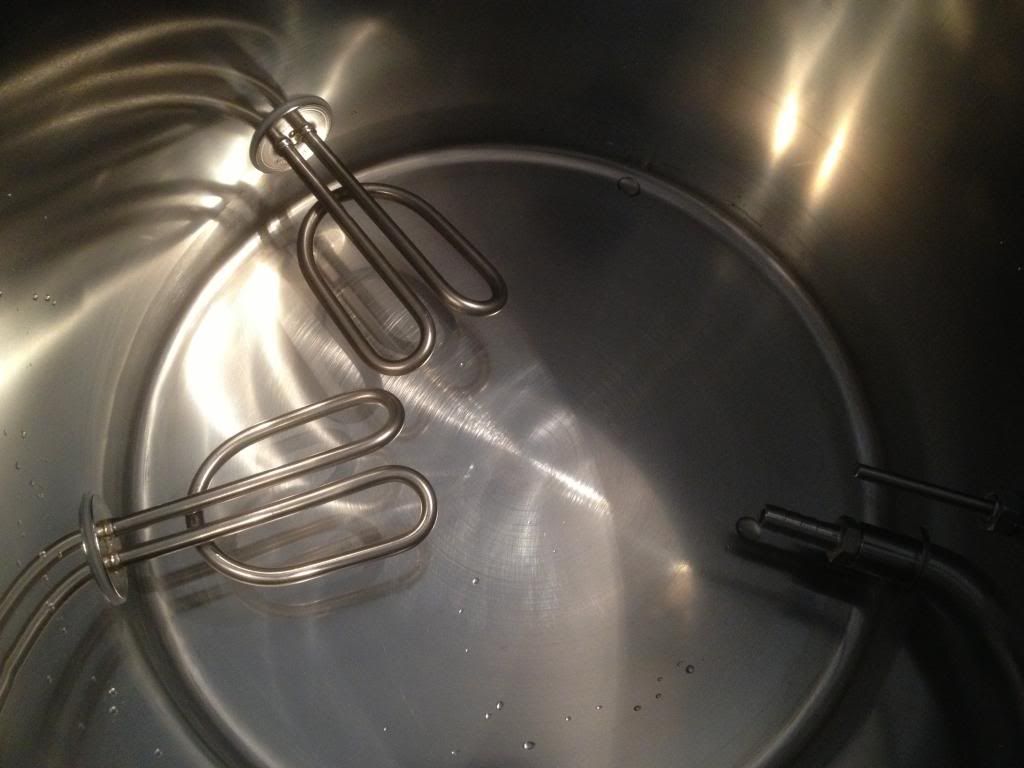 [/url]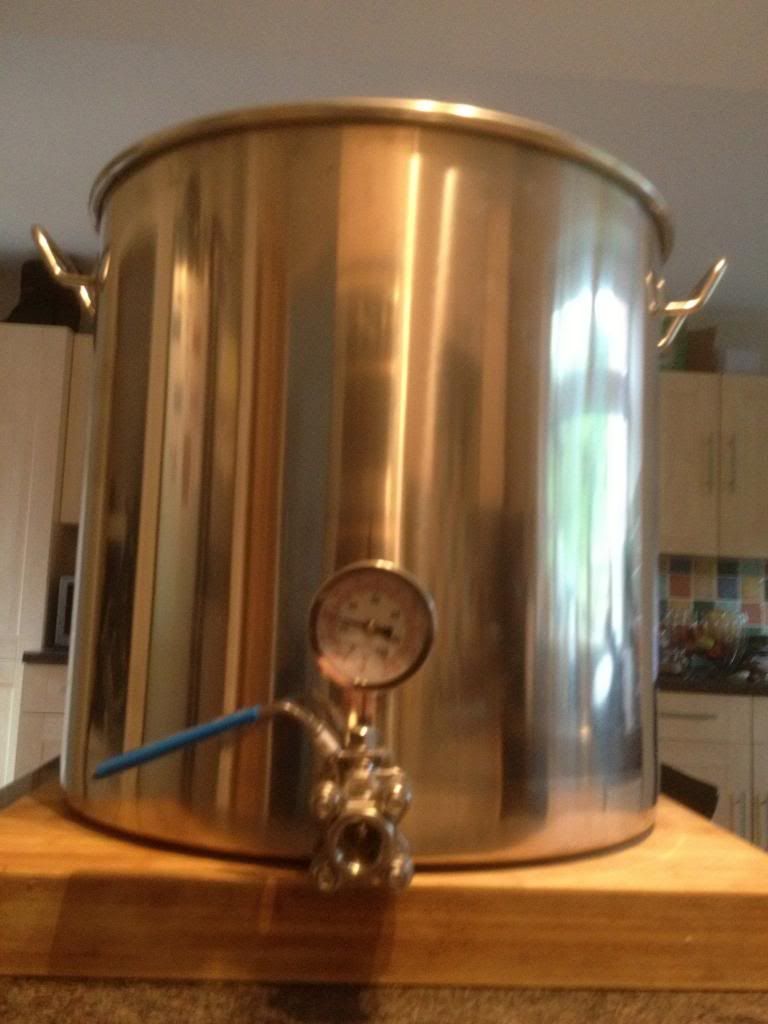 So I need all your opinions on false bottoms/lifting the bag off the elements during the mash. Im having trouble finding a suitable stainless cake cooling rack.
If i were to purchase a cake rack how can I make legs so it sits above the elements? the highest part of the element is roughly 7cm from the bottom of the kettle. Im just worried if i use the lifting the bag method even after iv turned off the elements will they cool down quick enough not to scorch my bag?
Iv not yet sewn up my new bag but has anyone got any tricks for ensuring the bag doesn't scag on the thermometer probe when pulling it out?
Ill be replacing that barbed tap fitting on the inside of the pot with a compression fitting and a length of copper pipe with holes drilled in it to act as a hop filter.
Any advice on improving/making this setup work will be much appreciated.
Cheers!
Balli.