Hi Yall,
Its my first time using the Brewferm mini kegs and tap so thought I would share my experiences with them, there seems to be allot of conflicting views on the internet. People either love them or hate them.
So far so good. Easy to fill, simply fill them leaving a few cm to spare (bulk primed before hand) and insert rubber bung (super easy!!). I also bottled some beer so I could test conditioning along the way without tapping a mini keg.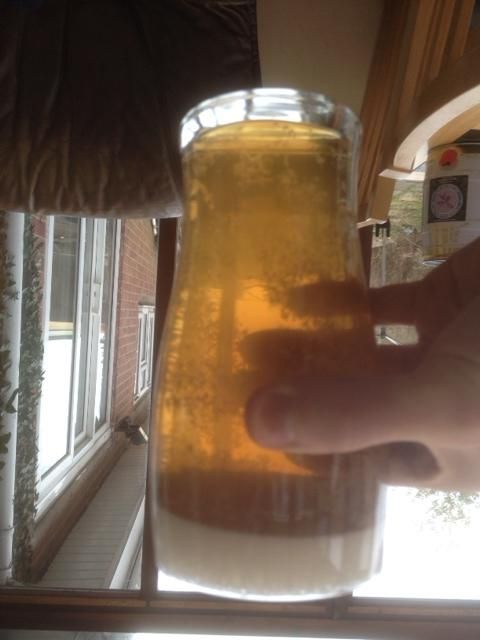 Screw dip tube to tap, Push dip tube through rubber bung until you hear a click, place CO2 cartridge into handle and pour yourself a pint (easy!!)
You need to pour the beer very slowly otherwise you get about a 1/4 of a pint of foam. about halfway through poring you need to give it a quick blast of CO2 as the pressure drops.
Compared to the bottle there seems to have an improved creamy head with better retention in the keg. The first 3 pints were a little cloudy but as you can see in the pic above its pretty darn clear now.
There is a slight difference in mouth feel, the mini keg beer seems to be a bit smoother than the bottle and possibly slightly less carbonated although Iv not done a side by side comparison yet that is on my list of things to do.
Once Iv finished this keg ill update with info on how easy they are to clean ect and a side by side bottle/mini keg thing.
Anyone else have any good/bad experiences with these?